Mill Mountain Zoo has been offering Spring Break and Summer Camps in Roanoke, Virginia for years, and this year is no exception!
Spring Break Camp runs April 7 through April 9. To make it easy for parents to work around the holiday schedule, you can choose from 1, 2 or all 3 days! Campers will enjoy games, tours, and hands on activities based on the theme for the day Beast Feast, Global Explorers or Creepy Crawley Creatures. Learn more and Register for Spring Break Camp here.
Mill Mountain Zoo will be running 4 weeks of 3-day camps throughout the summer on June 23-25, July 14-16, July 28-30 and August 4-6. Each hands-on camp is targeted at a different age group, but there are camps for ages 6-13. The popularity of these camps is due to the unique programming we provide. These camps are designed to encourage a child's respect and enthusiasm for the natural world.
Not only does Zoo Camp offer the opportunity to learn about animals and nature, but it gives our campers a chance to come into contact and interact with animals and nature firsthand! Each week, campers will have the opportunity to tour exhibits, encounter small educational animals, create arts and crafts, meet zookeepers and play games all while learning about animals and the world they live in. Not only that, they get a chance to use their imaginations and creativity in both individual and group projects and by participating in engaging activities.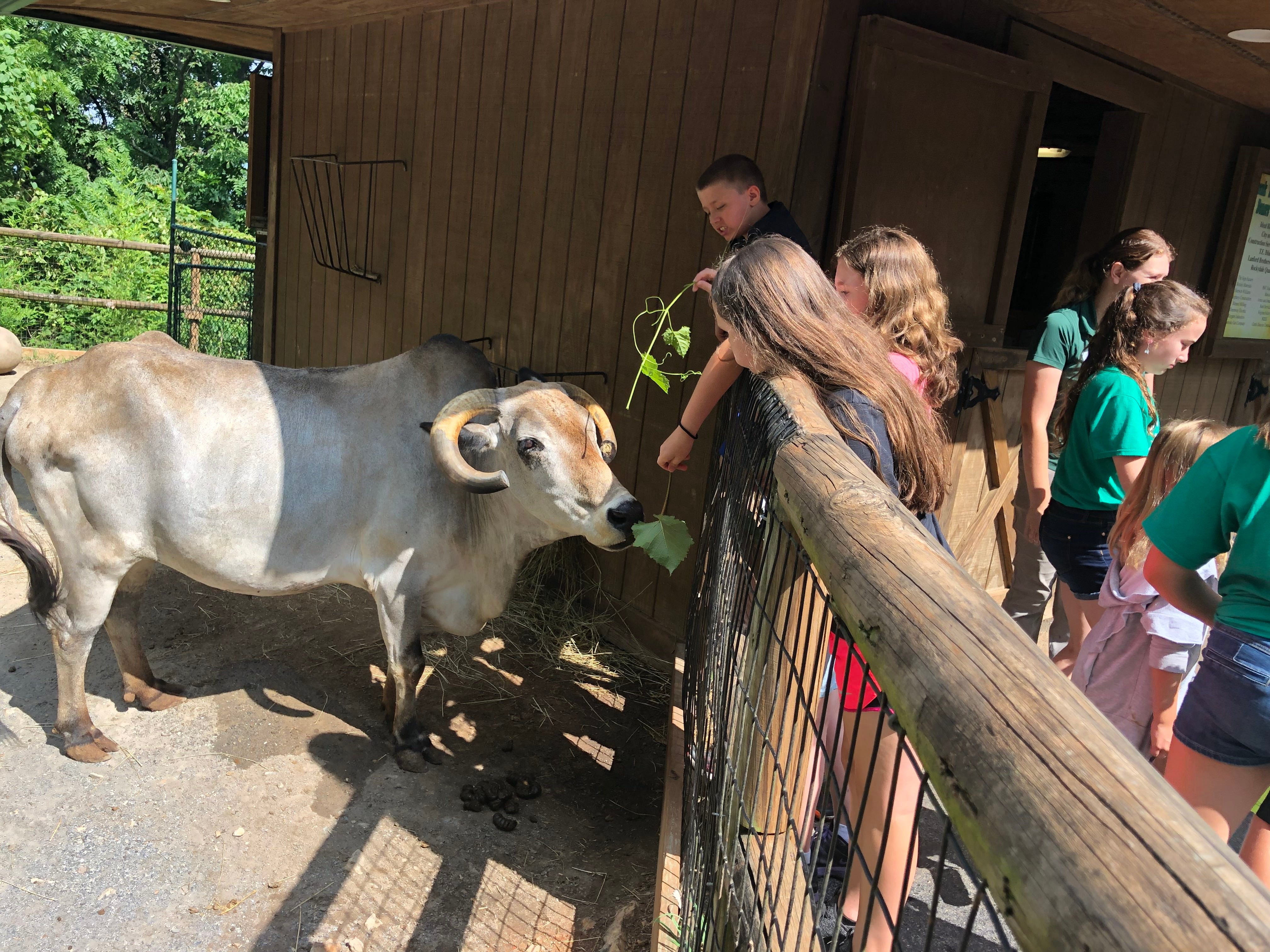 Don't have the time or money to commit to the 3-day camps? We also offer 2-hour programs throughout the summer that cost $15 for members and $20 for non-members. These include Storybook Safari, Art Gone Wild and Animal Enrichment Fun! More details, as well as dates and the targeted ages can be found on our website. Our website also lists many other programs and special events that will be happening for the rest of 2020. There's plenty to do at Mill Mountain Zoo! http://www.mmzoo.org/experiences/events/
All of these programs take place in the beautiful outdoor setting of Mill Mountain Zoo with an unsurpassed view of the Roanoke Valley. Registration on all camps and programs is open, and we are looking forward to another fun and educational season!
Learn more about Mill Mountain's Spring and Summer Break Camps