Today is the last day to save half off your Registration Fee for the YMCA After School program!




The YMCA of Virginia's Blue Ridge is proud to offer Y After School experiences in the Botetourt, Roanoke City, Salem City, Lexington, and Rockbridge areas for the 2022-2023 school year!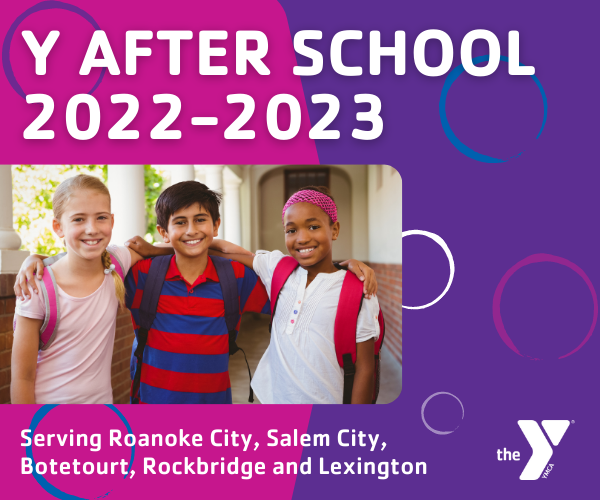 The YMCA's After School program makes the most of your child's after school time by offering enrichment learning opportunities designed to engage and expand young minds. Housed in large, open spaces inside local schools or Y location, Y After School gives your child the opportunity to participate in active play and collaborate on fun projects. In the process, they'll continue to develop the physical, educational, emotional, and social skills which are proven keys for success.




Parents and children can expect
Homework help
Enrichment activities
Indoor/outdoor play
Hands-on engaging activities
Healthy Snack



More Info:
The After school program operates from school dismissal to 6:00 pm. The program will remain open on teacher workshop days, holiday breaks, and snow days at a designated location. Full day care is also available. email roanokechildcare@ymcavbr.org for availability.




The YMCA after school team is trained in:
American Red Cross First Aid, CPR
• Blood-borne Pathogens
• Medicine Administration Training
•Prevention/Recognition of Child Abuse
• Sexual Harassment Prevention
• Emergency Preparedness Training

After school care costs $85-90 per week, with limited financial assistance available. Register by May 31st and save half of the $50 registration fee!

Click below to find the Y After School program for your area!

Roanoke City
Salem City
Botetourt

For more information and to register, please visit our Y After School Website.