Glazed Bisque It's colorful studio makes crafting convenient and fun! We offer over 300 different ceramic pieces to choose from to create your own ceramic masterpiece. Adults, teens, and children of all ages are welcome and there's no experience necessary. We provide everything: stamps, stencils, sponges, idea books, a little coaching and a lot of encouragement! Drop in any time or schedule a painting party.
Glazed Bisque It offers a variety of pieces and ideas for keepsake gifts. Painting Pottery, fuse glass, paint canvas, make a mosaic and so much more! Learn more about how it works.
Host your next event or night out in our studio! We have a private room ideal for Birthdays, Bridal Showers, Baby Showers, Mom's Night Out, Team Building and Scouting events.
Holiday Hours
Mon, Tues, Wed, Fri 11 a.m. to 6 p.m.
Thursday 11 a.m. to 9 p.m.
Saturday 10 a.m. to 9 p.m.
Sunday 1 p.m. to 5 p.m.
No appointment is necessary, drop in any time.
Please allow yourself 1-2 weeks to pick up your finalized product. All pottery and glass has to be fired to completion, this is not done on the same day that you create it. Call the store to check on the current deadline for the holidays.
Upcoming Holiday Events:
Santa and Me- December 10th 6:30 -8:00 PM - This is a magical tradition at Glazed Bisque It. Your child's handprint will be stamped alongside Santa's on a very special keepsake plate. Refreshments will be served. Each child will get to decorate an ornament and take photos with Santa.
Follow Glazed Bisque It on Facebook! We host several events a year.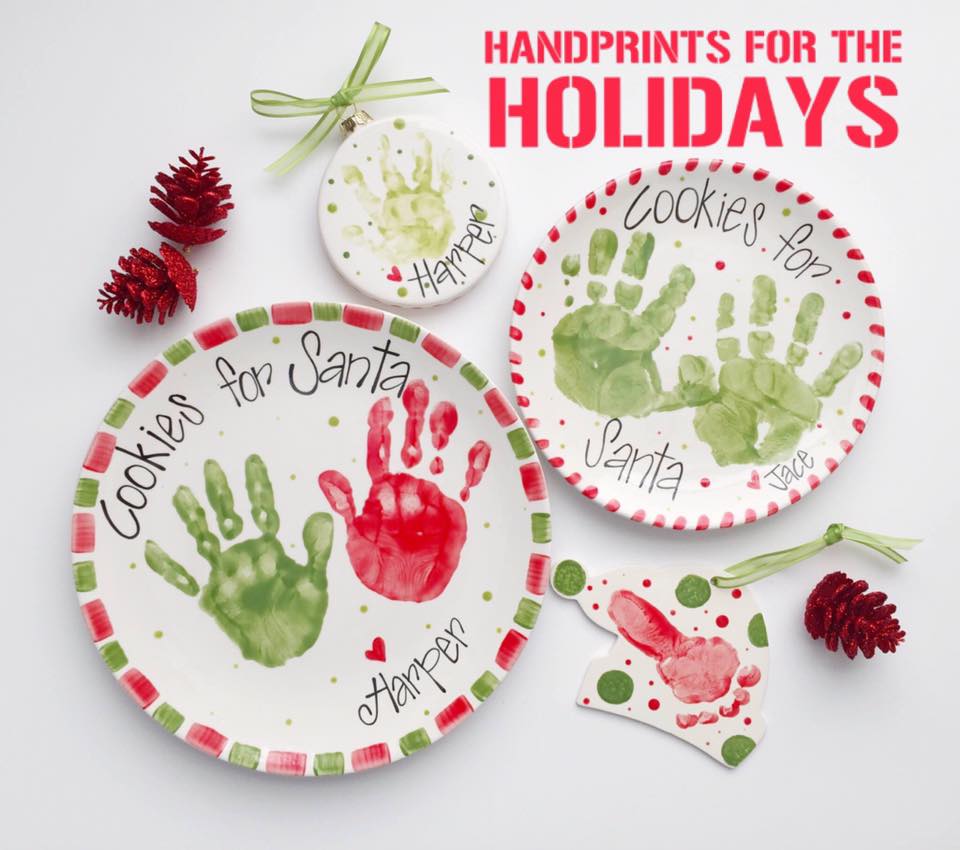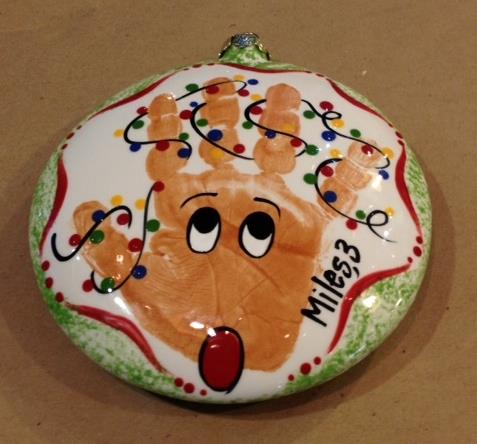 Business Review
We have been going to Glazed since before our 4 year old was born. We have amazing handprints and footprints displayed all over our home bc of the wonderful people that work at Glazed and because the owner is amazing. We now have 2 boys and we love taking them because of how kid friendly it is. No matter how crazy my men get when I'm trying to finish a project they are always welcomed and loved! I always tell this story when friends ask for recommendations of places to share with their littles. We went to glaze to make a little Halloween plate, and while I was busy washing off my then 1 1/2 yr olds tush the 2 yr old wondered away. I found him talking to owner about the masterpieces ready for pickup! He had walked into the room and instead of her overreacting she gently explained to him the importance of that room and why we don't go in there. This has always stuck with me because of how much she cares about every persons masterpiece and how much she cares for every child that walks into her store. ~ Steffni M.