OT on the Go uses a Sensory Integration framework that engages the child to learn new skills as the nervous system organizes information and adapts to sensory challenges. This integrative approach helps children improve physically and emotionally for successful outcomes with academics and everyday life.
Unique, Mobile Occupational Therapy services to address specific needs including developmental delays, motor and coordination difficulties, unusually high or low activity level, over or under sensitive to touch, movement, sights or sounds, food sensitivity or limited food preferences and emotional regulation difficulties.
OT on the Go offers a free sensory group 1x weekly for 6 weeks. If interested in joining a support group, message Amy through the website.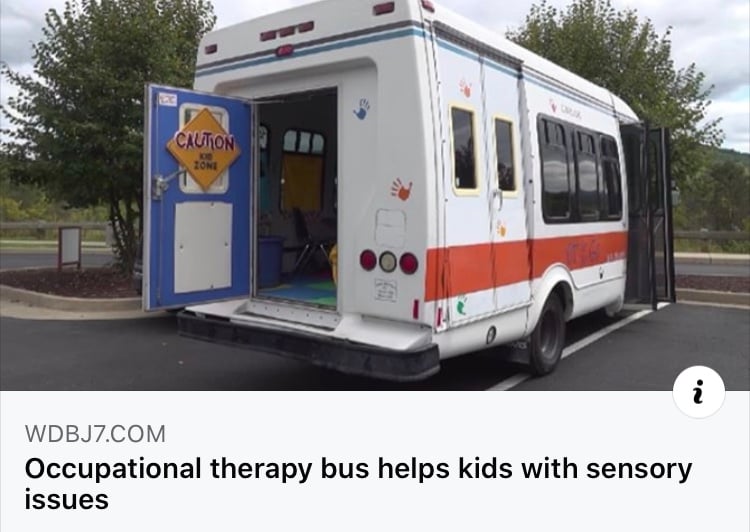 Business Review
Jenna G from Floyd "At first, I just loved the idea of having an OT come to us instead of wasting time, extra transitions and childcare for my other kids. Now, I love how easy Amy is to talk to, relate to, and connect with as a parent and OT with all of our kids! I also love the flexible integration of grounding and calming strategies that teach us how to meet our kids' sensory needs in our home. The bus is the icing on this cake!"
Brittney A from Cloverdale, VA "Absolutely (recommend OT on the Go) ! OT on the Go helped my son with his SPD. She tailored his therapy sessions to meet his needs. Her very personal touch adds so much to the therapy sessions as she builds a relationship with the child. Highly recommended for quality OT care!"