It's that time of year! Time to plan your kid's summer of adventure! Summer camp in Roanoke and the New River Valley is a great time to explore new interests, develop new skills, enhance your knowledge and skills in something you already love. Ready to find a summer camp for your kids in Roanoke, Virginia? Macaroni Kid Roanoke is the longest running online summer camp guide for the Roanoke, Virginia area. Thousands of families in Roanoke, Virginia trust us to help them find things for their kids to do, not only in the summer, but all year long! You're guaranteed to find something on this list, with summer camps in Roanoke, Blacksburg, Salem, Botetourt, Floyd and beyond! You'll find a Roanoke, Virginia summer camp or activity that your kid will be excited about!
We'll be adding camps programs and other summer fun activities to this guide all season long. Keep checking back as we get each camp's plans firmed up!
Want to see your camp featured in the 2022 Macaroni Kid Roanoke Summer Camp Guide? Email us today!
First Baptist Vacation Bible School: Spark your child's imagination and have them get in touch with their creativity in this amazing VBS! Your child will rotate through music, crafts, recreation, snack, Bible Story and a Worship time throughout each day. We will start promptly at 9am and end by 12pm, Monday – Friday. We hope you will join us! Monday, June 13th - Friday, June 17th
9am - 12pm Learn More and register.
Hollinsummer: Is your teen in the New River or Roanoke Valley looking for a summer camp? Join Hollinsummer for an adventure this summer! This pre-college summer program is for young women with interests in everything from creative writing and STEM to social justice and theatre. Hollinsummer is for rising 9th-12th grade girls, July 17-23 on the Hollins University campus. Learn MORE.
Kids Square camps promise to offer a Summer of FUN! In addition to themed activities each week, participants will enjoy water fun two days out of each week, outside on our rooftop (weather permitting).
Learn More about KIDS Square Summer Camps Here
STEAM Discovery Academy is a STEAM based Summer Camp in Roanoke, Virginia. STEAM Discovery Academy offers programs that are designed to spark curiosity, expose students to new concepts and provide hands-on learning, while having fun!
Learn More about STEAM Discovery Academy at Roanoke Catholic School Here.
When we live and play together in an intentional community, even for only one week, we gain person-to-person relationship skills to benefit our families, schools, communities, and the world. Campers enjoy hundreds of activities led by excellent counselors during resident camps, day camps, adventure camps, skills camps, and trips. Trusted by thousands of Virginia families since 1927; safe-and-healthy in 2021!
328 Bethel Road. Fincastle, VA 24090
Click here for more information about Camp Bethel!
| | | |
| --- | --- | --- |
| | | |
Alta Mons is the outdoor ministry of the Roanoke District of the United Methodist Church and encompasses over 850 acres of beautiful land in Shawsville, VA. Every year we have summer camp, which offers week, half-week, or day-long camping experiences for youth from kindergarten through 12th grade. Throughout the week our chaplain speaks to the campers about Christian topics like prayer, the church, and the love of Jesus. At night campers worship together around a campfire. Campers experience small group bonding with their units during arts and crafts, field games, and sessions at the Nature Hut. Each Wednesday all resident campers participate in Home in the Woods, where campers and staff set up campsites, cook their dinner over a fire, and sleep under the stars. Every camper receives a camp t-shirt (included with the cost of registration) that they will tie dye during their time at camp. Don't miss out on the experience of a lifetime—register today! Learn MORE!
2842 Crockett Springs Rd
Shawsville, VA 24162
Click here to learn more about Camp Alta Mons
Spring Break and Summer Break camp available! Mill Mountain Zoo's popular summer camps are a terrific way to introduce your child to the animal kingdom or to foster an existing interest in the feathered, furry and scaly critters we share the planet with. Each 3-day camp is designed to encourage a child's respect and enthusiasm for the natural world through hands-on, fun, and educational activities. Camps for ages 6-13.
Mill Mountain Spur
Roanoke, VA 24014
Click here for more information about Mill Mountain Zoo
Day camps and overnight camps are available this summer with Camp Eagle!
We desire to use the elements of Christian camping to provide fun and fulfillment for the present, hope for the future, and develop strong, impactful leaders who will turn the world upside down. This is accomplished by encouraging people to come out of their comfort zones and experience unique and fun activities while learning how to make a difference in our world. In other words, Camp Eagle puts life into action!
We offer incredible summer camp experiences for ages 6-18. Each experience is custom tailored to your camper's age! Overnight and Day Camps are available. Come to Camp Eagle and experience a week of adventure, new friendships, awesome activities and memories that last forever!
458 Camp Eagle Road
Fincastle, VA, 24090
Click here for more information about Camp Eagle
Parkway Summer Camps is a day camp for school aged kids hosted at Parkway Church on the Mountain. They have different themed camp activities each week in a safe, secure, supervised environment. We offer themed weekly day camps for rising kindergarten - 6th grade kids with a different theme each week. Join us for your favorite, or all summer! Their flexible schedule allows for daytime activities to keep kids busy as well as a full-day care option for working parents at an affordable cost.
Roanoke, Virginia
Click here for more information about Parkway Kids Summer Camp!
The Elite Soccer Academy offers multiple options for camps and clinics held on the campus of Virginia Tech. Whether you are just starting or looking to take your game to the highest level, ESA has an option for you. Please check out their camp options on their home page to find the right fit in a fun and encouraging environment. Camps for rising 7th-12th graders.
Beamer Way Blacksburg, VA 24061
Click here for more information about Elite Soccer Camp
Get your kiddo's creative juices flowing with art camp at The Taubman Museum of Art. Whether they are a budding painter, potter or sculptor, there is a fun and educational camp for kids ages 5-9 and 8-11.
Roanoke, Virginia
Click here to learn more about Taubman Art Camps!
Join us for an adventurous "Summer Outside The Box"!
Camps at the Y share one thing: they're about discovery. Kids have the opportunity to explore nature, find new talents, try new activities, gain independence, and make lasting friendships and memories. Most importantly, campers attending Y Summer Camps will have the BEST SUMMER EVER! Register by April 30 to save $10 per week of camp.
Click here for more information about YMCA camps!
| | | |
| --- | --- | --- |
| | GIRL SCOUT CAMP | |
| | | |
Girl Scout Camp: Get Outside with Girl Scout Camp for Fun & Friends!
At Girl Scout camp, girls discover the fun, friendship, and power of girls together. Girl Scout Camp offers opportunities to explore the out-of-doors while learning new skills and making friends. The outdoor environment provides a unique opportunity for girls and young women to build their leadership and teamwork skills, and have new adventures while exploring the diversity of the natural world. Girl Scouts of Virginia Skyline offers a wide range of outdoor activities and camps from day programs to week-long overnights.Learn MORE.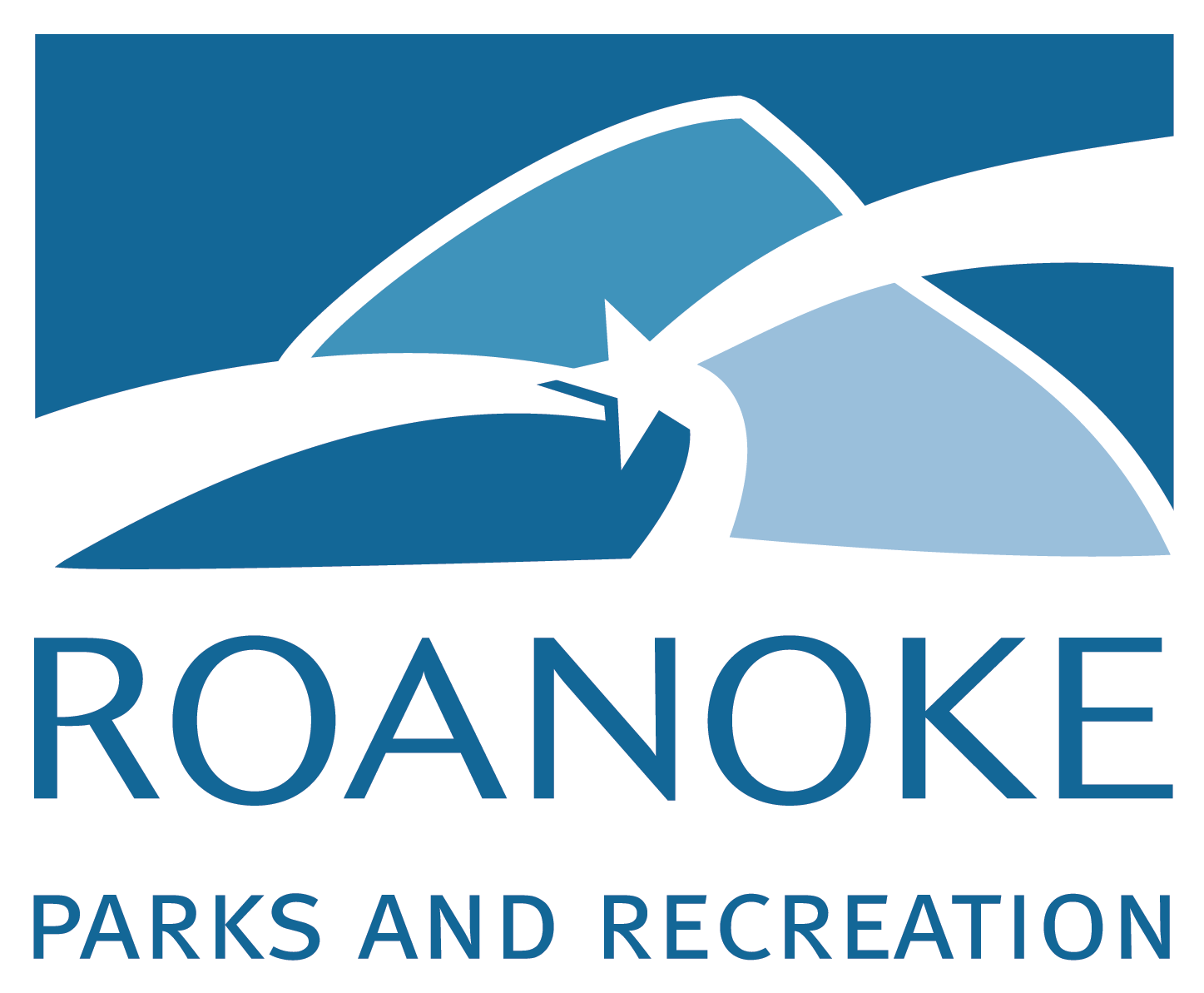 Roanoke Parks and Roanoke PLAY Roanoke offers a full day camp of Summer Fun activities for kids in K-5th Grade, as well as a special Outdoor Exploration Camp for kids ages 8-11.