Fall in the Roanoke, Virginia area, Virginia's Blue Ridge, means apple picking and pumpkin hunting! We are going to focus on apples for this newsletter, but come back in a few weeks to learn all about finding the best pumpkin! We've rounded up a few of our faves! Let us know if we are missing anything!
Johnson's Orchards in Bedford, VA, I've been visiting since before I had kids. They are a family owned farm in Bedford, VA with plenty of photo opportunities, including a LOVE sign. Kids love apple picking and the farm animals. Moms and Dads love the photo opportunities, including a growth chart and, let's face it, the wine! Johnson's produces dozens of fruit wines and provides an enjoyable tasting during your visit. Learn more here.
Gross' Orchard, Also in Bedford, 6817 Wheat's Valley Rd, Bedford, VA. Offers a full farm market and fruit picking, along with a few seasonal events. Check out their Apple Schedule.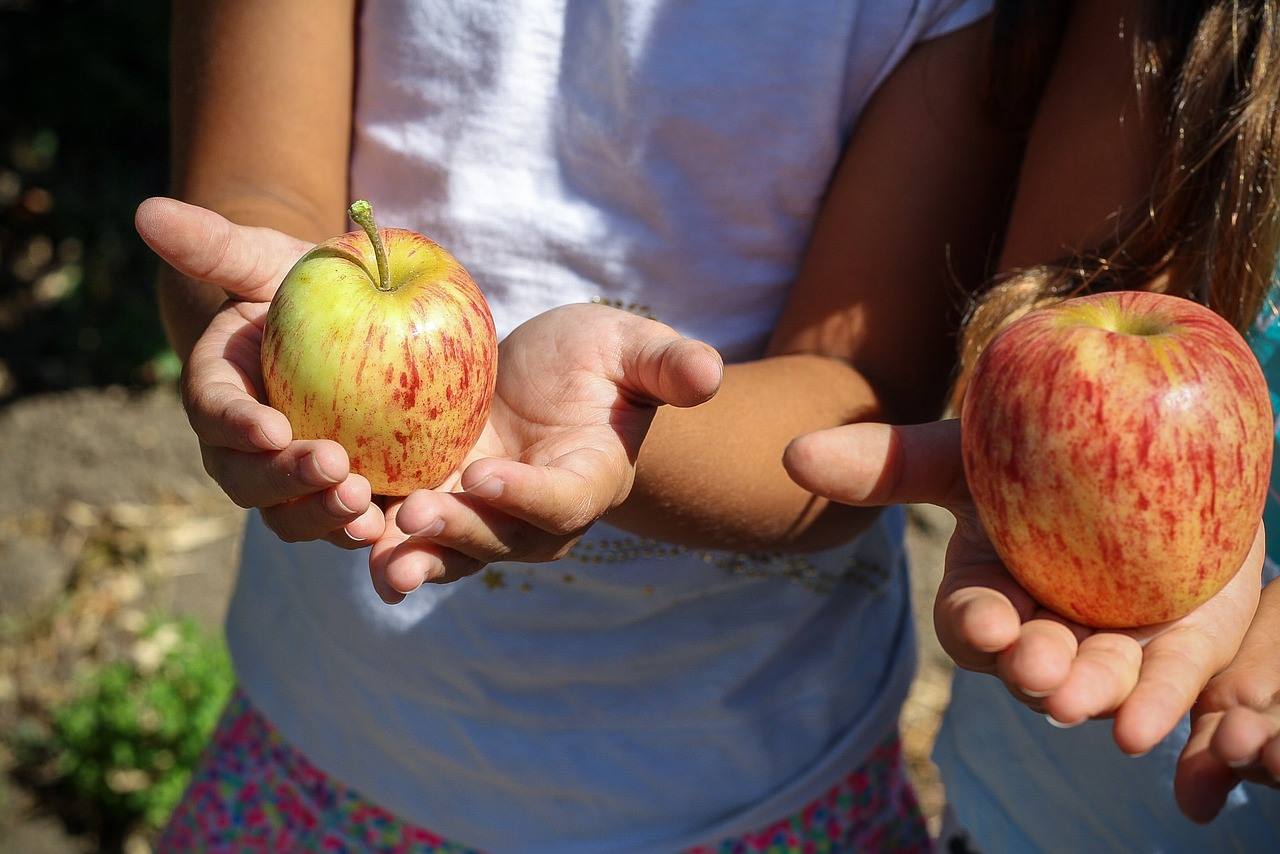 Nearby Orchards

Drumheller's Orchard, 1130 Drumheller Orchard Lane in Lovingston, is open Monday through Saturday from 9-5 and Sundays from 12-5. Each year, Drumheller's Orchard offers a variety of fun, family oriented events. Check their website for updated information.
Morris Orchard, 226 Tobacco Row Lane in Monroe, offers a variety of apples through late October. We hear they also have goats and donkeys to feed, supporting the local humane society. Even better, apple cider and and apple cider donuts! Morris Orchard is open Monday through Saturday from 8-5. Morris Orchard is also open some Sundays in season.
If you'd like to support farm fresh goodness, without the pickin' try Jamison's Orchards or Ikenberry's in Troutville. They both have a store full of delicious goods. Of course, our long time favorite is the Historic Farmers Market in Downtown Roanoke! We are certain you'll find apples and much more if you visit! Roanoke Historic City Market

Are you an Insider Yet? Macaroni Kid makes it super easy for you to find your family fun all year long. Receive a local calendar of family-friendly events each Tuesday morning when you SUBSCRIBE FOR FREE! You'll be glad you did ... and so will your kids! For even more fun, find us on Facebook, Twitter, and Instagram