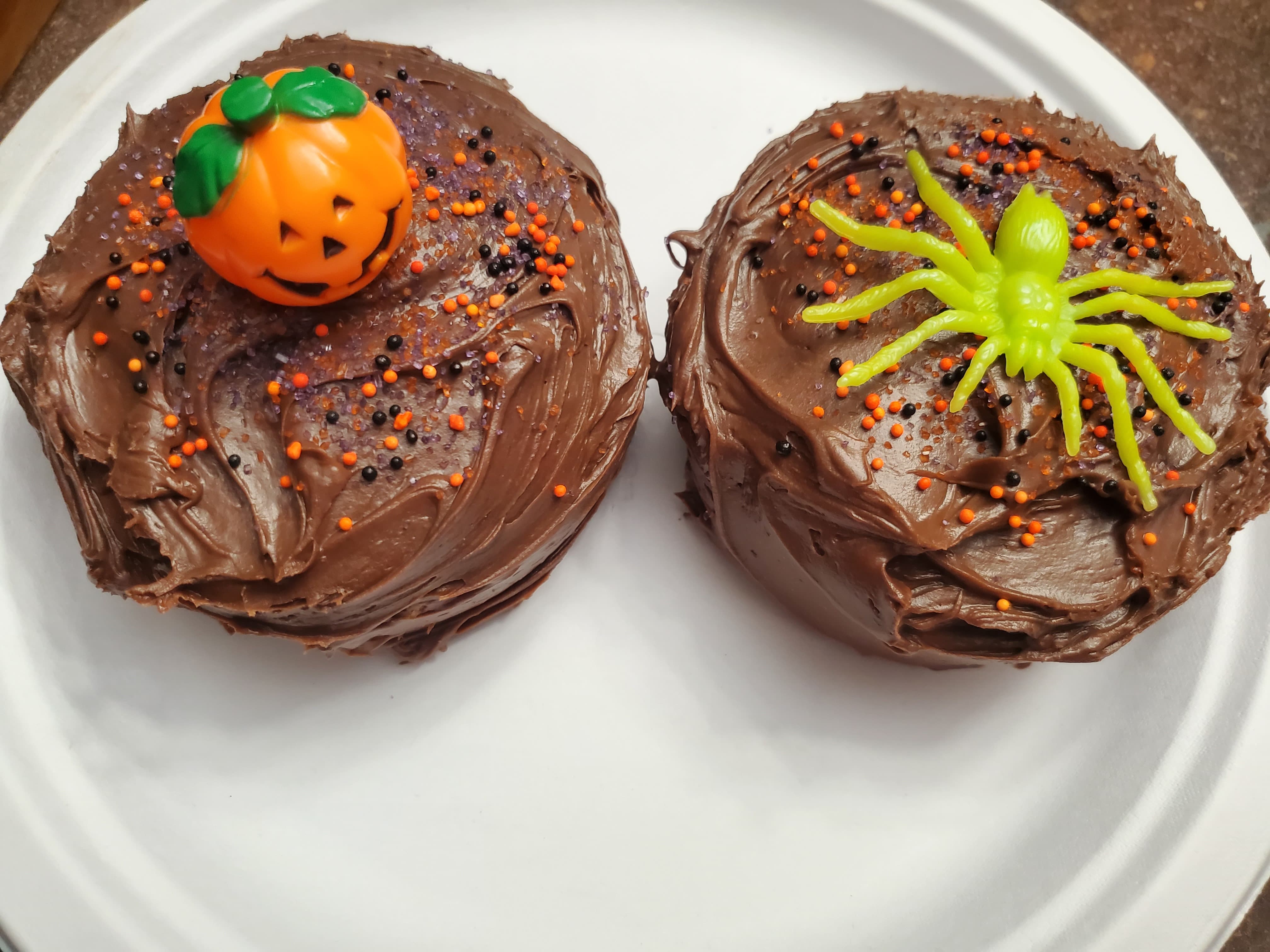 We had to run in the dollar store for a few items. While masked and trying to hurry through, my kids saw the Halloween section. They wanted a few little packs of rings and cute items, so we decided we would make cake or cupcakes when we got home and decorate with our items.
I didn't take any pictures of the process since we got right to work. When we were done, I decided to take pictures to share with our Macaroni Kid families!
I just let the kids sprinkle and put their toppers on (ages 8 & 10). My three year old ate most of her cupcake she made, so there was no picture to take!
We used sprinkles that we got at the dollar store and the rings for the toppers!
Here is another treat we made last fall!
Scarecrow Cookies!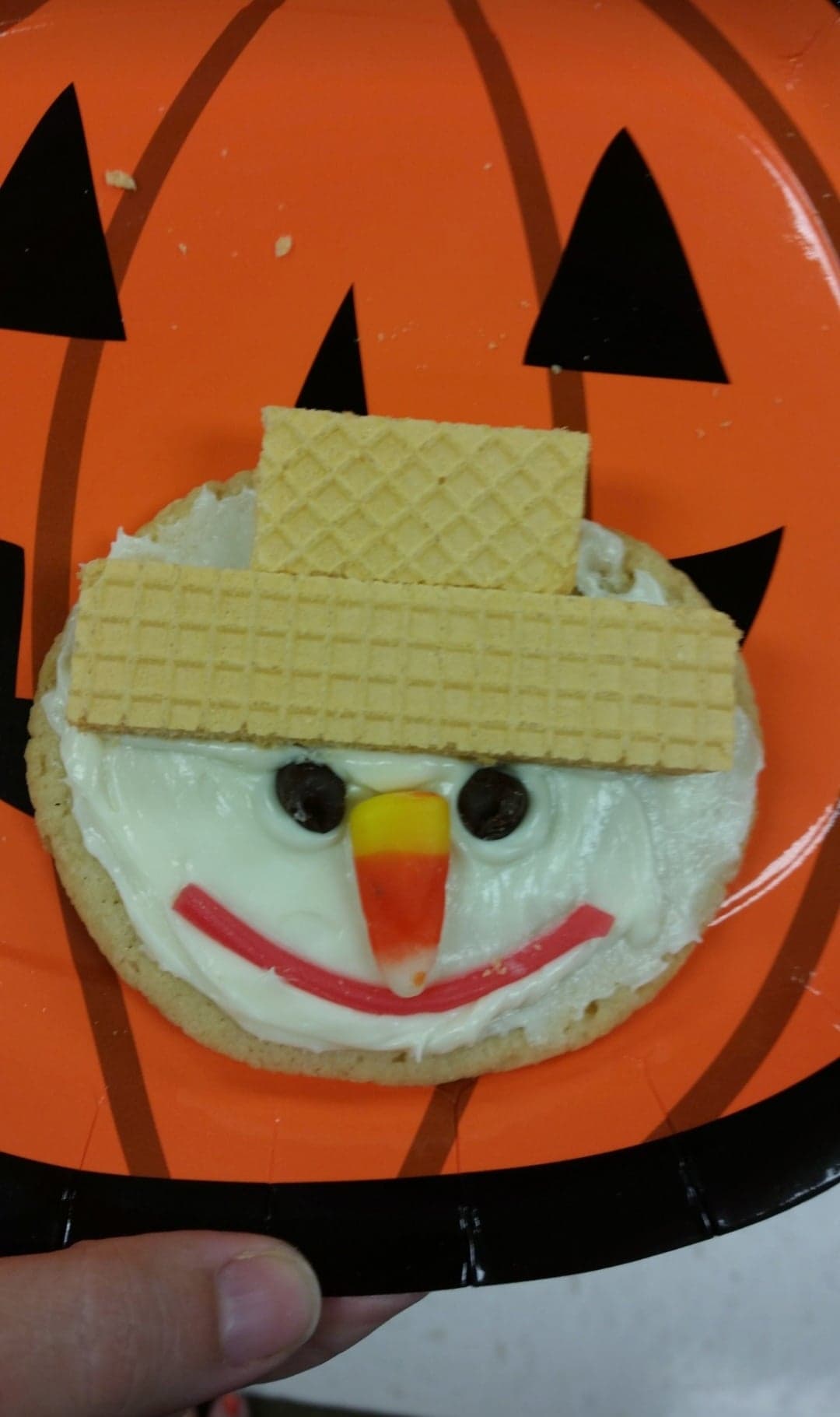 1. Make or buy sugar cookies.
2. Gather the following items: twizzlers, sugar wafers, chocolate chips, candy corn, and icing.
3. Ice your cookies.
4. Use the chocolate chips as eyes, the candy corn as a nose, and the twizzler (pulled a part) as the smile.
5. For the hat, use a butter knife to gently cut one wafer in half and use another whole for the bottom part of the hat.
Voila! Scarecrow cookies are sure to be a big hit in your kitchen this fall!