I'm always looking for that morning pick me up, or that special thing that gets me going in the morning. Whether it's helping me get ready for work faster, preparing to have a weekend cleaning day, or a busy day running my kids around -- when I DO find something that puts a smile on my face, I have to share it with my mama friends!
I am constantly changing my breakfast routine up to see what gives me the most energy and keeps me full until lunch. My morning coffee is one of those things I rarely skip. That first sip always makes me smile, plus I have found a new routine that I love!
Recently we received a positive COVID test in our household, with no symptoms being present. My husband and I work at a school where we get tested regularly. My kids go to this same school as well. It was a shock to get one positive out of our four tests this time around. I had to spring into action when we got the call. We needed some groceries and I needed some great breakfast items to get me through this 14-day quarantine. Target drive up to the rescue!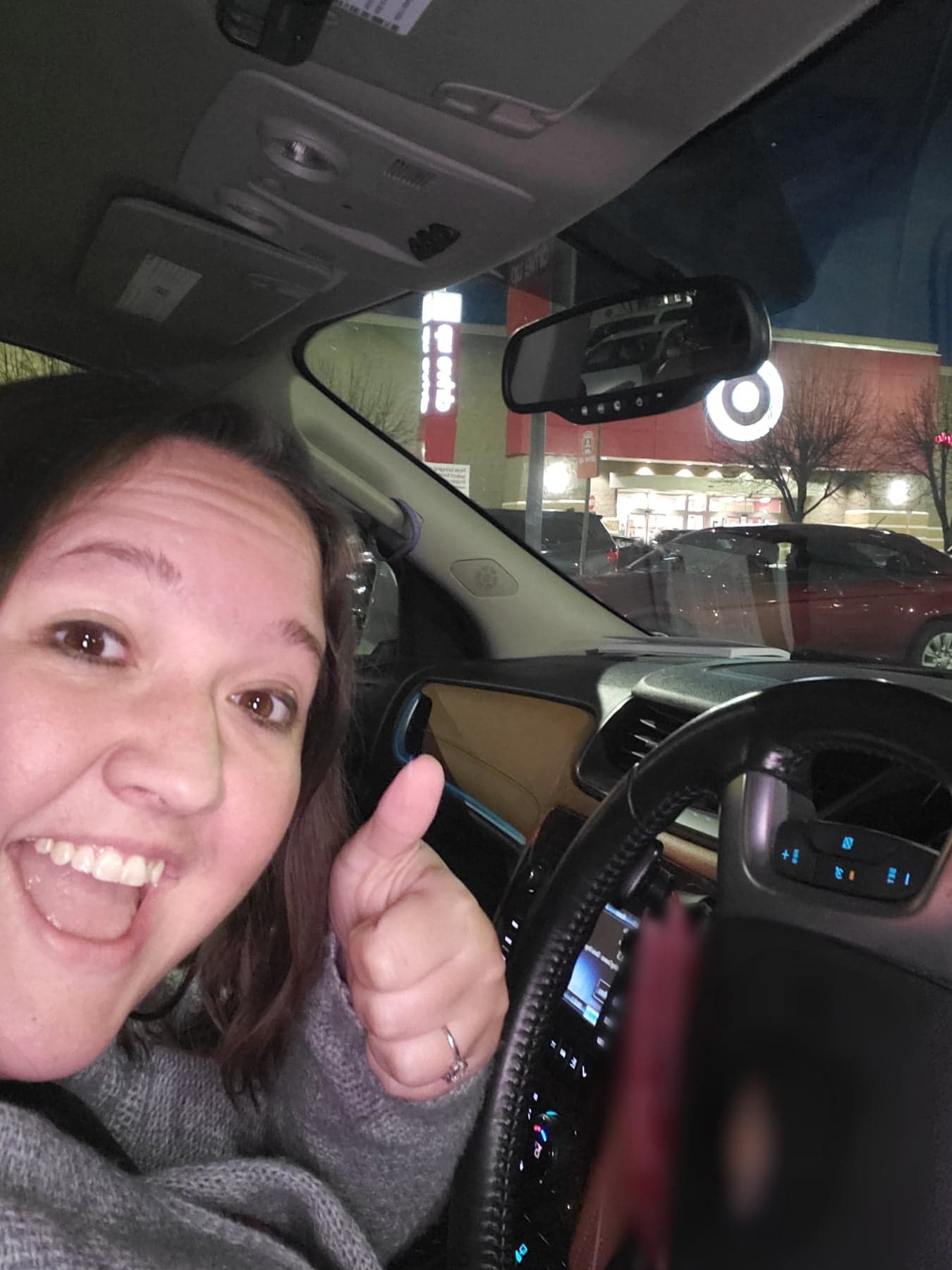 I checked the Circle offers in the Target App before ordering and found multiple offers with savings! I ordered "drive up" through my Target App and received a text that my order was ready just TWO hours later! When I arrived, I didn't even have to roll my window down for the Target associate! Their system requires you to show a specific code in your Target app (to the drive up employee) through your window. They then load your items in the trunk, and you are done! It was SO easy and I was extremely pleased with the process and the turn around time for items I truly needed.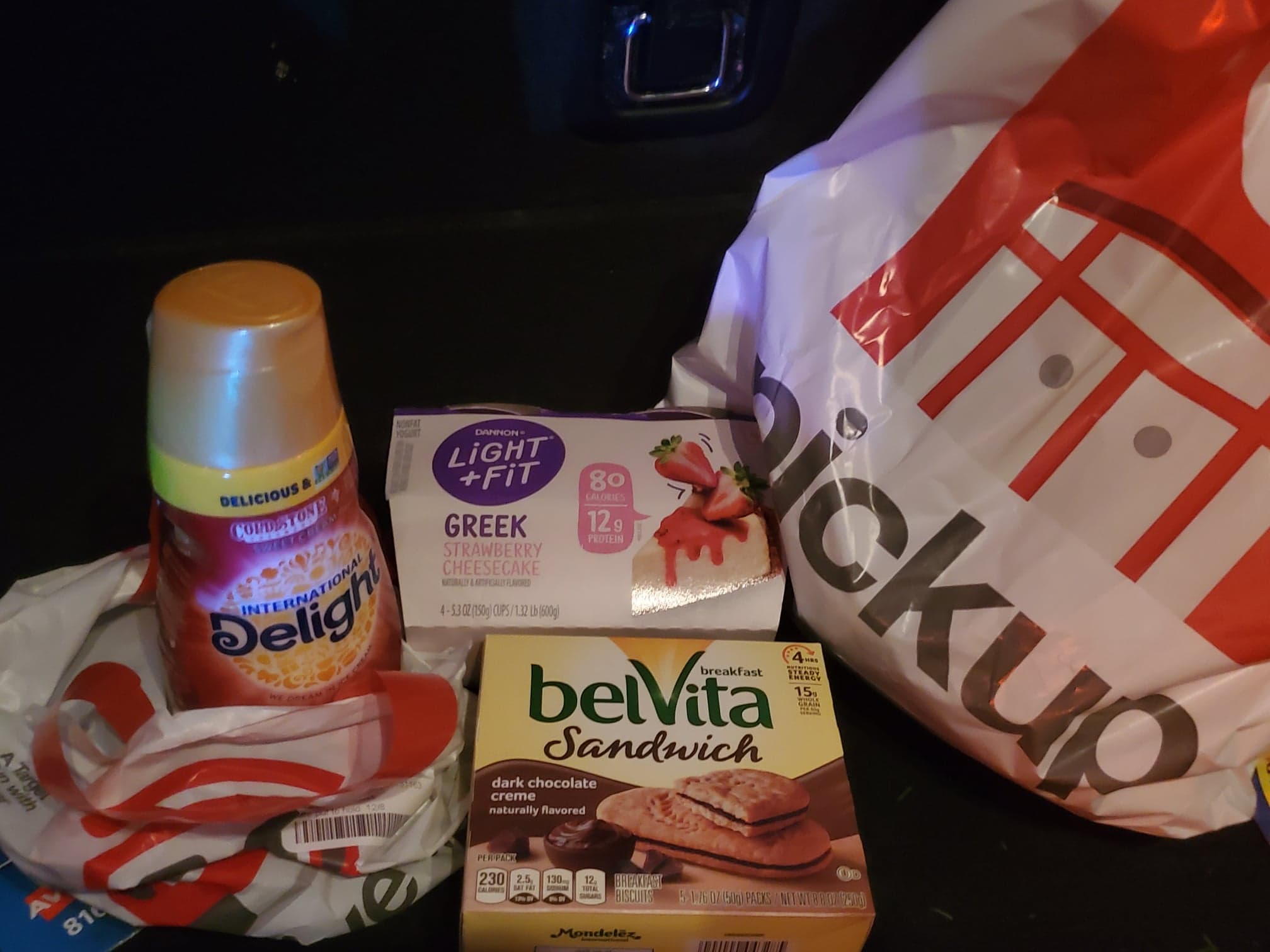 Check out Circle offers through the Target App for savings!
20% off BELVITA Breakfast Biscuits, 10% off International Delight Coffee Creamer Quarts 1/3-1/31
Light & Fit Yogurt 10% 1/3-1/30
The morning following my Target drive up experience, I woke before the sun was up and made myself a cup of coffee. I was excited to try my new International Delight coffee creamer. It was delicious! I immediately knew I had a new favorite flavor -- sweet cream! I enjoyed Strawberry Light & Fit Nonfat Greek Yogurt with BELVITA Blueberry Breakfast Biscuits, along with a juicy clementine.
The Light & Fit yogurt was refreshing and the BELVITA Breakfast Biscuits added a little crunch, making breakfast both delicious and enjoyable. The different flavors went so well together! Light & Fit Greek Nonfat Yogurt is perfect to kick-start your new routine with only 80 calories per 6 oz serving, 14g protein and 0% fat.
I felt like this was a mom win! BELVITA Breakfast Biscuits has a wide variety of flavors to choose from! I bought BELVITA Blueberry Breakfast Biscuits and BELVITA Sandwich Dark Chocolate Creme Breakfast Biscuits to enjoy. Next time I plan to try the new International Delight Zero Sugar* Caramel Macchiato Coffee Creamer. I bought Strawberry and Strawberry Cheesecake flavored Light & Fit Nonfat Greek Yogurt, but these are just two of the flavors available. I am looking forward to enjoying the Strawberry Cheesecake flavored Light & Fit Yogurt when I'm searching the refrigerator for a sweet snack.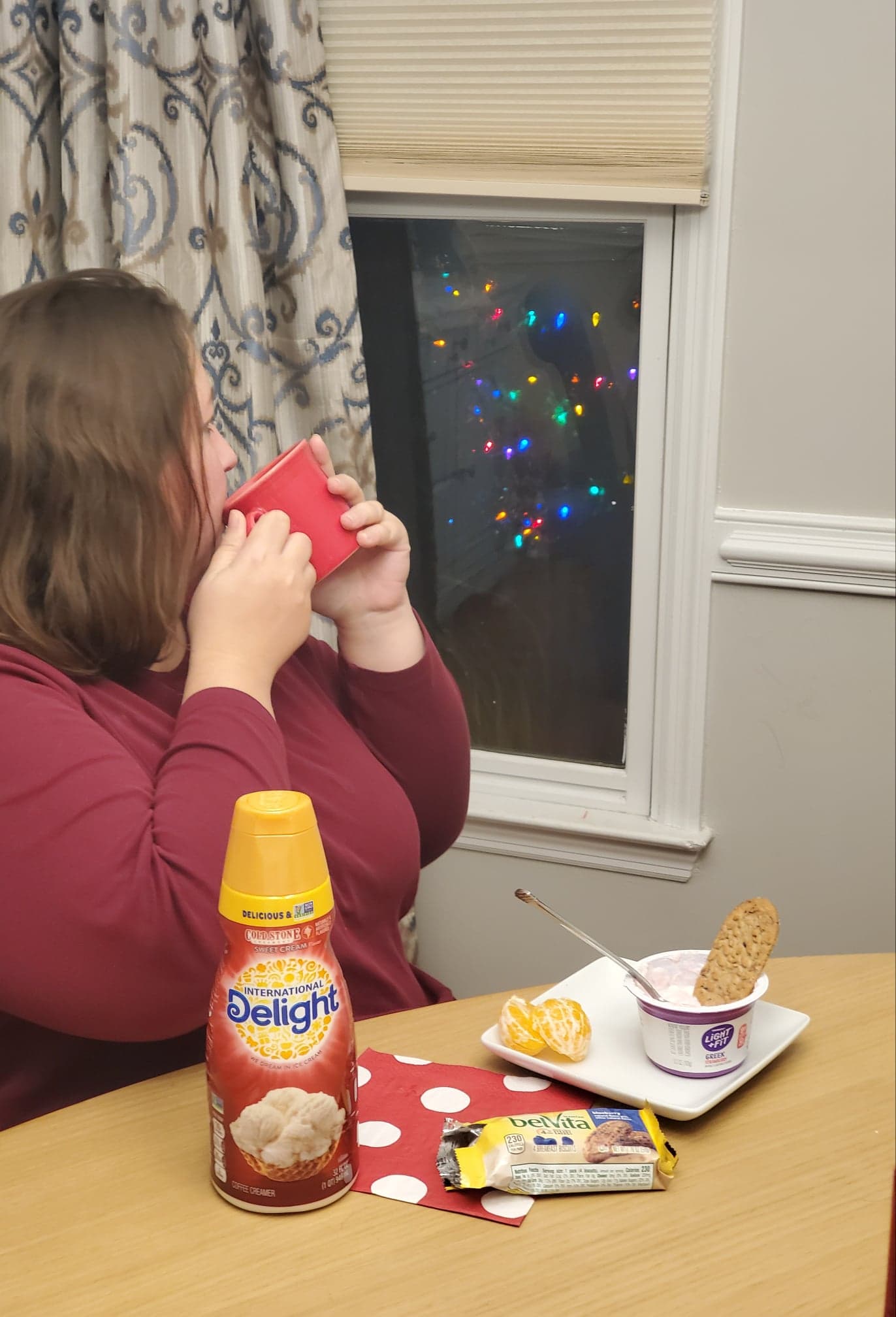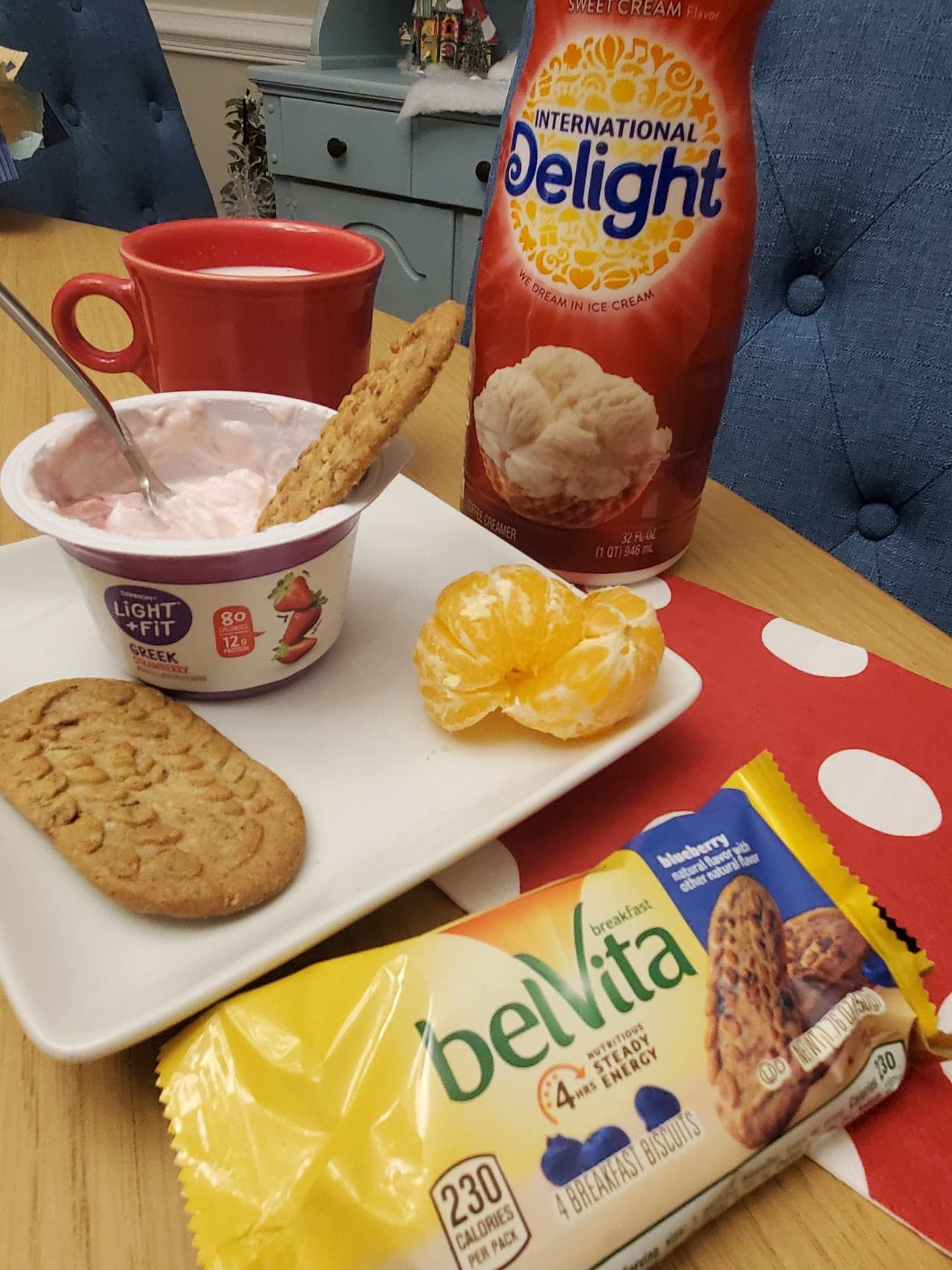 Surprisingly, I got the chance to enjoy this yumminess while my kids were still sleeping, so it was like my own little "Me-Time." Staring outside at our Christmas decorations from the comfort of my home, drinking amazing coffee with International Delight coffee creamer, eating Light & Fit Nonfat Greek Yogurt, and BELVITA Breakfast Biscuits, along with my fruit gave me such a great start to my day. I think I have a new routine: getting up before the kids for a moment to charge my "batteries" and enjoy a convenient and delicious breakfast!
This entire Target drive up experience and finding this new routine in the midst of my crazy, unexpected quarantine, really made for a fun mom adventure. Thanks for letting me share my experience with you all! I can't believe we are beginning a new year already. Us mamas have to stick together if we are going to be the best versions of ourselves this year!
Here's to 2021 and a little "Me-time!" You deserve it!
This Macaroni Kid Roanoke experience is sponsored by BELVITA Breakfast Biscuits and Danone. The author has been compensated with cash for their time and gift cards to purchase product, but all opinions are our own.
Macaroni Kid can makes it easy for you to find your family fun in Roanoke Virginia all year long. Receive a local calendar of family-friendly events each Wednesday morning when you SUBSCRIBE FOR FREE! You'll be glad you did ... and so will your kids! For even more fun, find us on Facebook, Twitter, and Instagram.