Looking for something fun and enriching for your kids to do over Spring Break? Check out Mill Mountain Zoo's Zoo Venture, designed for students ages 6-13. Camp runs April 6th-8th, from 9am-3:30pm.
Each day has a special theme and is chocked full of fun and educational activities. There will be hands-on interactions with animals, guided zoo tours, games, art activities, stories and more. To make it easy for any schedule, parents can enroll their children in one day or in all three!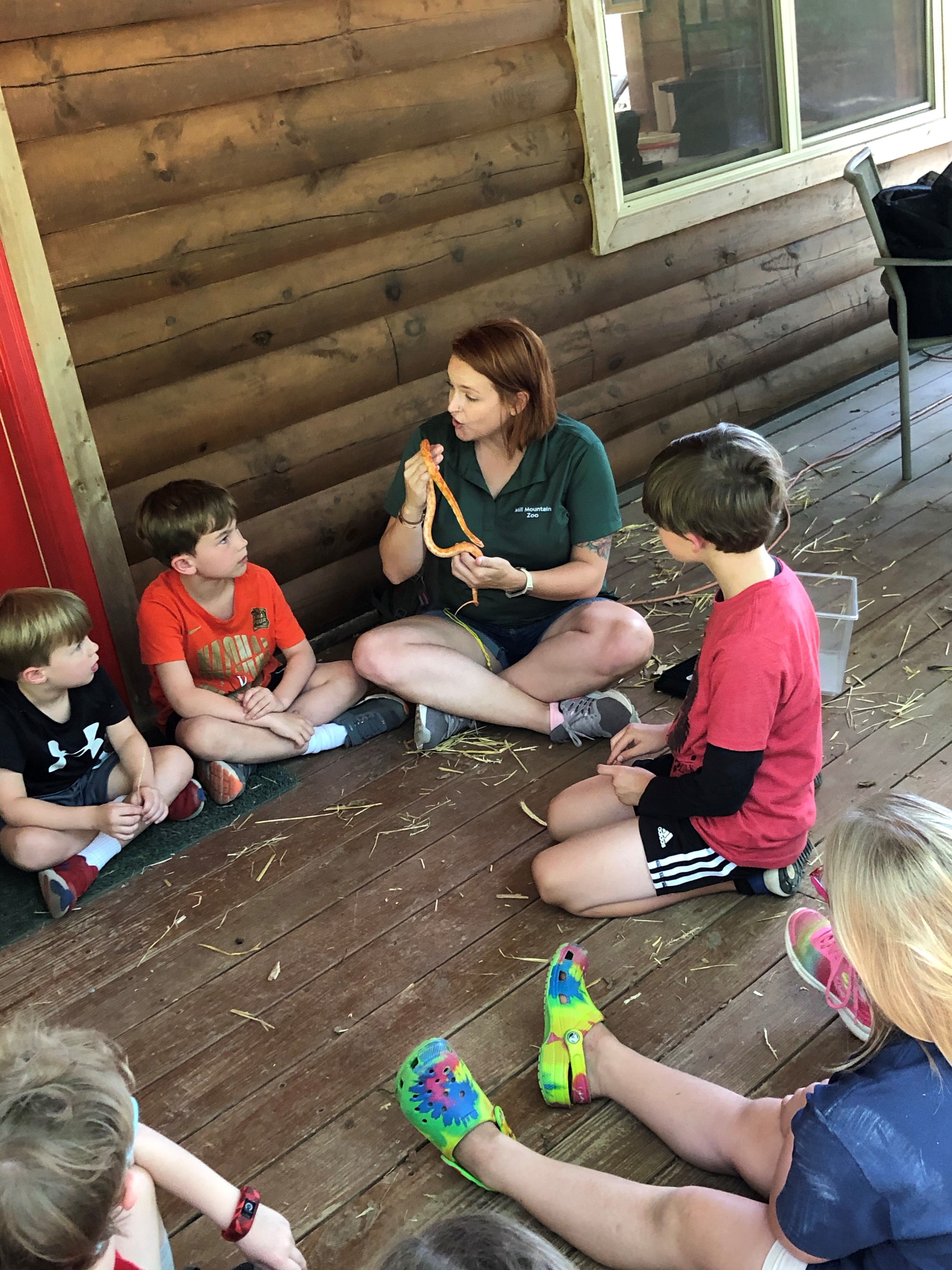 Camp Schedule
Tuesday, April 6-Beast Feast
Animals can't just go to the grocery store or open a refrigerator like humans can. They need to search or hunt for food. Campers will learn about food chains and webs and explore the adaptations that herbivores and carnivores use to get the food they need to survive.
Wednesday, April 7-Global Explorers
Campers will travel through forests, mountains, tundra and other habitats as they learn about animals that come from the many different environments found on Earth. Discover how different habitats present challenges and how animals are adapted to survive in these various locations.
Thursday, April 8-Creepy, Crawly Creatures
Creepy and crawly?!? Many of the animals you may think of as creepy or crawly creatures are often unnecessarily feared and also pretty fascinating! In this camp, we will explore some of the animals that make people shudder and discover that they're not so bad after all!
Registration deadline is April 2, 2021!
Reservations can only be made with full payment. No refunds are given unless the zoo cancels camp. Space in all camps is limited. Click to register for all 3 Days or any Single Day. No phone reservations will be accepted. Please call or email Bambi Godkin with additional questions at (540) 343-3241 x103 or education@mmzoo.org.
Single Day Rates: Member/$55 & Non-Member/$65
3 Day Rates: $160/Member & $180/Non-Member
Register for all 3 Days or any Single Day.
Additional Information
All camps are outdoors and occur rain or shine, so students must dress appropriately. Tennis shoes are required. Campers should bring along a lunch that does not require refrigeration. The zoo will provide water and juice.