Back on the Rack's popular Online Resale Pop Up is Back!
Summer's coming, ONLINE!
#EarnGreen and get ready for FUN!! MAY ~ SUMMER FUN 2GO VIRTUAL RESALE POP-UP
All our usual in-person categories for BABY & KIDS + WAY MORE! Reach NEW SHOPPERS. Everyone love's it!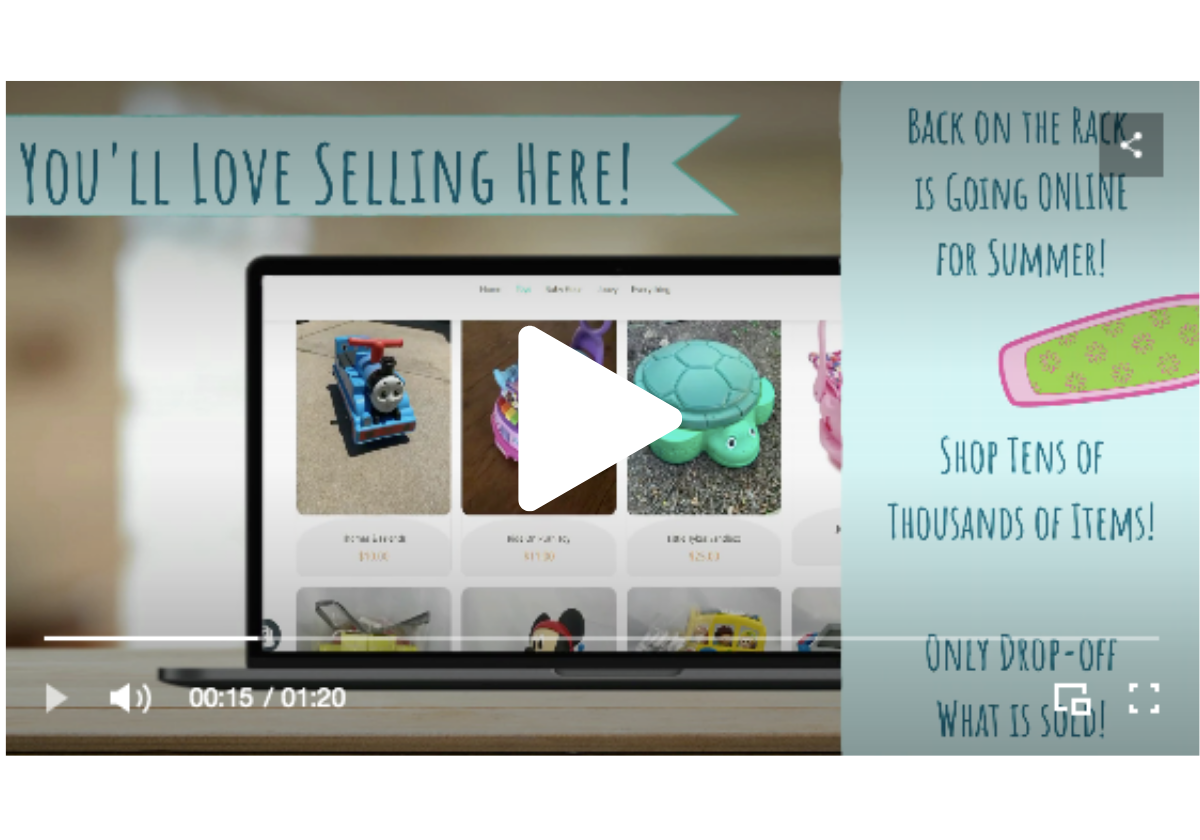 Also included in this sale:
TEEN GIRL shoes & clothing
TEEN BOYS shoes & clothing
LADIES SHOES, accessories, jewelry, HANDBAGS & clothing
MEN'S select brand clothing (like Under Armour!!)
OUTDOOR sports equipment, yard toys & summer fun!
HOME DECOR, furniture, kitchenware, holiday, craft / party supplies + more!
Selling in this virtual format is super easy. You do not have to hang and pin clothes. Snap a photo of each item with your phone and enter them into the system now through May 8th.
Accepting pretty much all items, with a focus on Summer Fun!
You'll drop off only what sells on May 18th at Tanglewood Mall.
Sign up this week to get the May virtual and August in person Pop Up sale for one low price.
Details for the August, All season, in -person, resale pop up!
SELL. ALL. THE. SEASONS. Fall, winter, spring, summer + everything in-between!
Enter items starting June 1
Transfer in any unsold items from May (or our other recent sales)
Drop-off all items mid to end July at Tanglewood Mall
.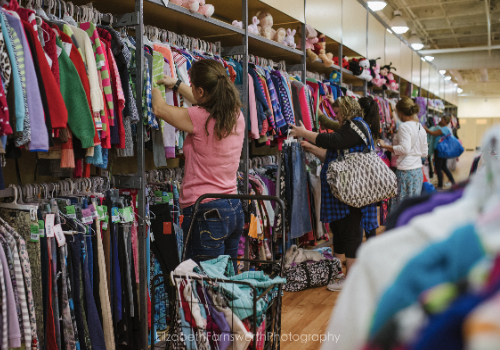 Have You Heard about our new Member Program?
We treat our MEMBER SELLERS like the VIP's they are! Are you committed to #ResaleCulture? Back on the Rack wants to reward you by giving you access to seller registration for all 2021 pop-ups first + higher earnings potential + a higher level of service.
Sign-up now by first registering as a seller for our upcoming resale pop-up. Then, submit the sign-up form below, to let us know you want to one of only 40 Member Seller spots and going fast!
You'll automatically be registered for each of up to four resale pop-ups we're planning this year (just as soon as they're setup). That means you get to start tagging as early as you'd like! There will be two In-Person and two 2GO Virtual Resale Pop-Ups this year!! You'll get Express Check In at the in person pop ups and priority placement for the virtual pop ups. You'll also get to shop first.
We wish we could accommodate all #SavvyMoms with Member Seller Status. However, as you might imagine, demand is high and space is extremely limited. Learn More.
About Back on the Rack:
Back on the Rack is a local, mom-owned, small business. Items are offered for sale by local moms. When you shop and sell with us, you're helping local mamas provide for their families. #ShopLocal #SustainableFashion #ResaleCulture
Voted "Best Local Kids' Clothing Store" Platinum 2020 & 2019, Gold 2018 & 2017
Voted "Best Resale Merchandise" Gold 2020, Platinum 2019
* Plans are fluid. All dates/times/offers/terms subject to change without notice, as we may be required to adjust operations daily, due to evolving Virginia COVID-19 guidelines.