Winterplace Ski Resort located just off I-77, Exit 28 between Beckley and Bluefield, West Virginia is one of the most accessible ski areas in the South East. The Resort boasts 27 Trails, 10 lifts, 2 Terrain Parks and WV's Largest Snowtubing Park. During season Winterplace is open 7 days a week with skiing, snowboarding, and snow tubing until 10:00 PM each night. With 100% snowmaking capacity, Winterplace has one of the most sophisticated snowmaking systems in the country. With 119 permanently mounted snowmaking guns, the Winterplace snowmaking system is computer controlled to bring the mix of water and air together when the temperatures are right to cover the trails with a winter blanket of snow. Natural snow becomes a bonus and the resort is ready!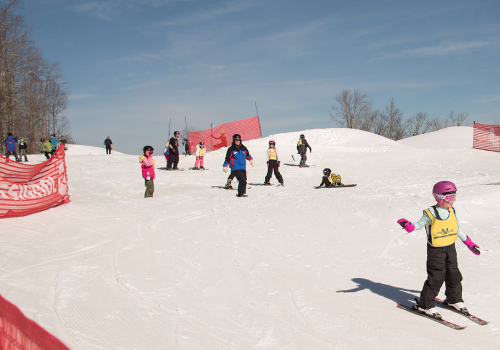 Follow Winterplace on Facebook for snow updates.
Join their mailing list for the scoop on holiday deals! Sign up here.
Business Review
I always love this place! My father took my brother and I as children and Now i take my kids here and continuing.
Michelle
First timers from Atlanta. Had 12yo with me. Every staff member we encountered were great. Mr. Randy was super nice, arranged for us to get lessons and our instructors Mr. Don (ski) & Mr. Sam (snowboard) were super patient with us and very helpful!
Bennecia