What's the old saying about March coming in like a lion? I can't even remember at this point and we are only three months into 2021. I seriously cannot believe March is here! Spring is just around the corner, which means warmer weather and outside activities! Woop Woop! Our family loves getting outside and exploring. This spring/summer, we are planning to be out even more than usual because we are growing weary of being home all the time. I am sure we aren't the only ones who feel this way! Macaroni Kid Roanoke is busy looking for upcoming events, planning some future events, and watching local businesses to see what changes they make as life continues to change around us. We are here with you all, living and loving! Thanks for being here!
Celebrate these important days all month long:
National Craft Month
National Social Work Month
National Women's History Month
These weeks are also cause to celebrate:
Read an E-book week- First Full week in March
National Cleaning Week- Begins Fourth Sunday and lasts for 7 days
Girl Scout Week- Week of March 12th
Here we go with some days to celebrate:
March 2nd Read Across America Day (Dr. Seuss' Birthday)
You guys! This is one of my favorite days of the year as an educator. I wear my Dr. Seuss hat and necklace, grab my "I love reading" earrings, and my Dr. Seuss shirt and head to school a happy lady. I am sure some people would think I was crazy but if you know, you know! I love a good theme and I especially love reading, so this day is super exciting to me. We have a really cute craft for this special day here. You could even make several and put them outside to watch the wind blow!
March 4th National Sons Day
Our publisher, Beth, and myself both have 2 boys. We love these boys dearly. After all, they made us mamas! I know boy moms know what it means to have the love of a son, so let's celebrate them today. Take them to a yummy lunch or order a pizza if you can. Or, make lunch or dinner together and spend time with each other. Make them feel special on this neat day in honor of them! Here are pictures of us with our boys!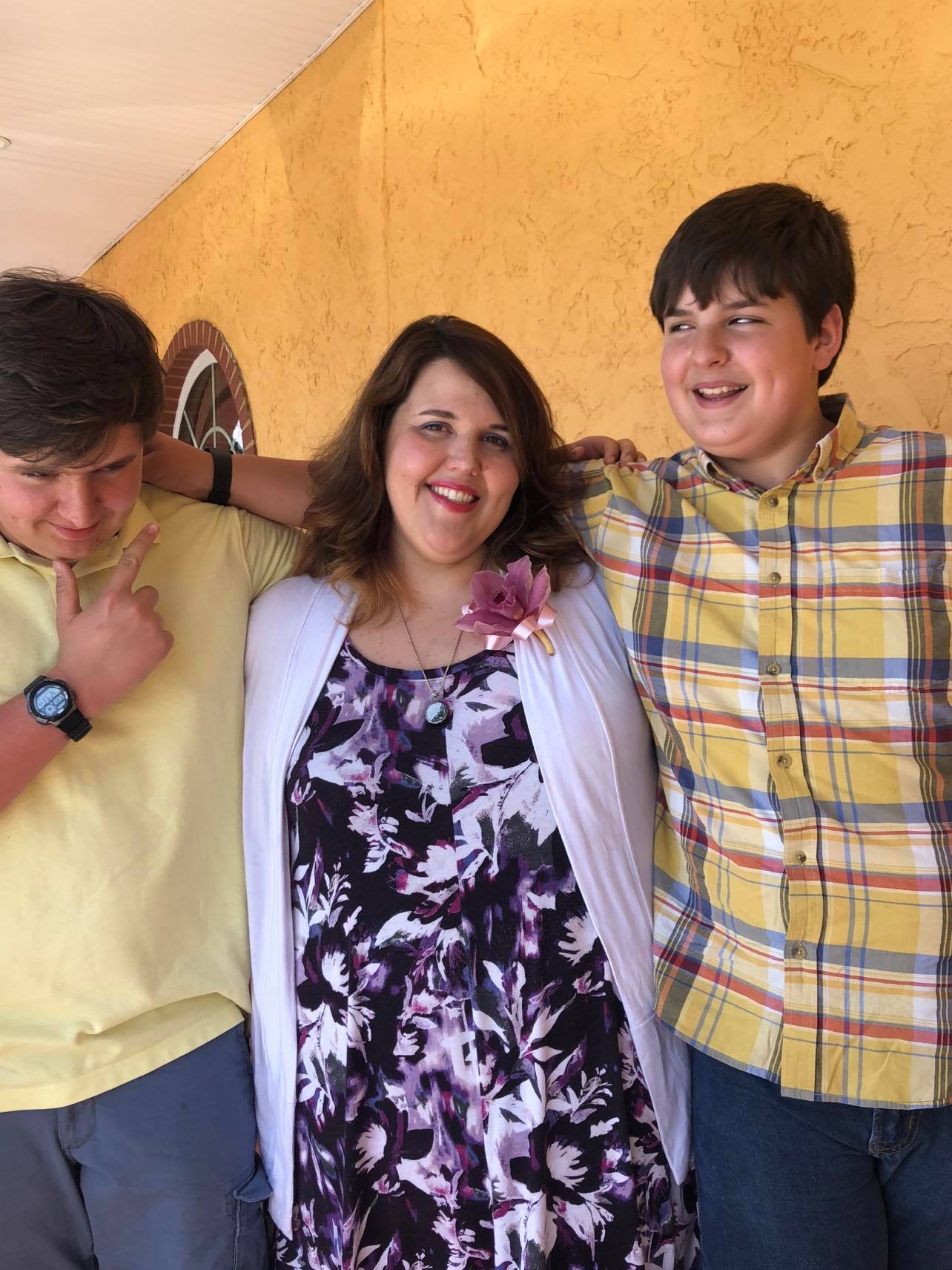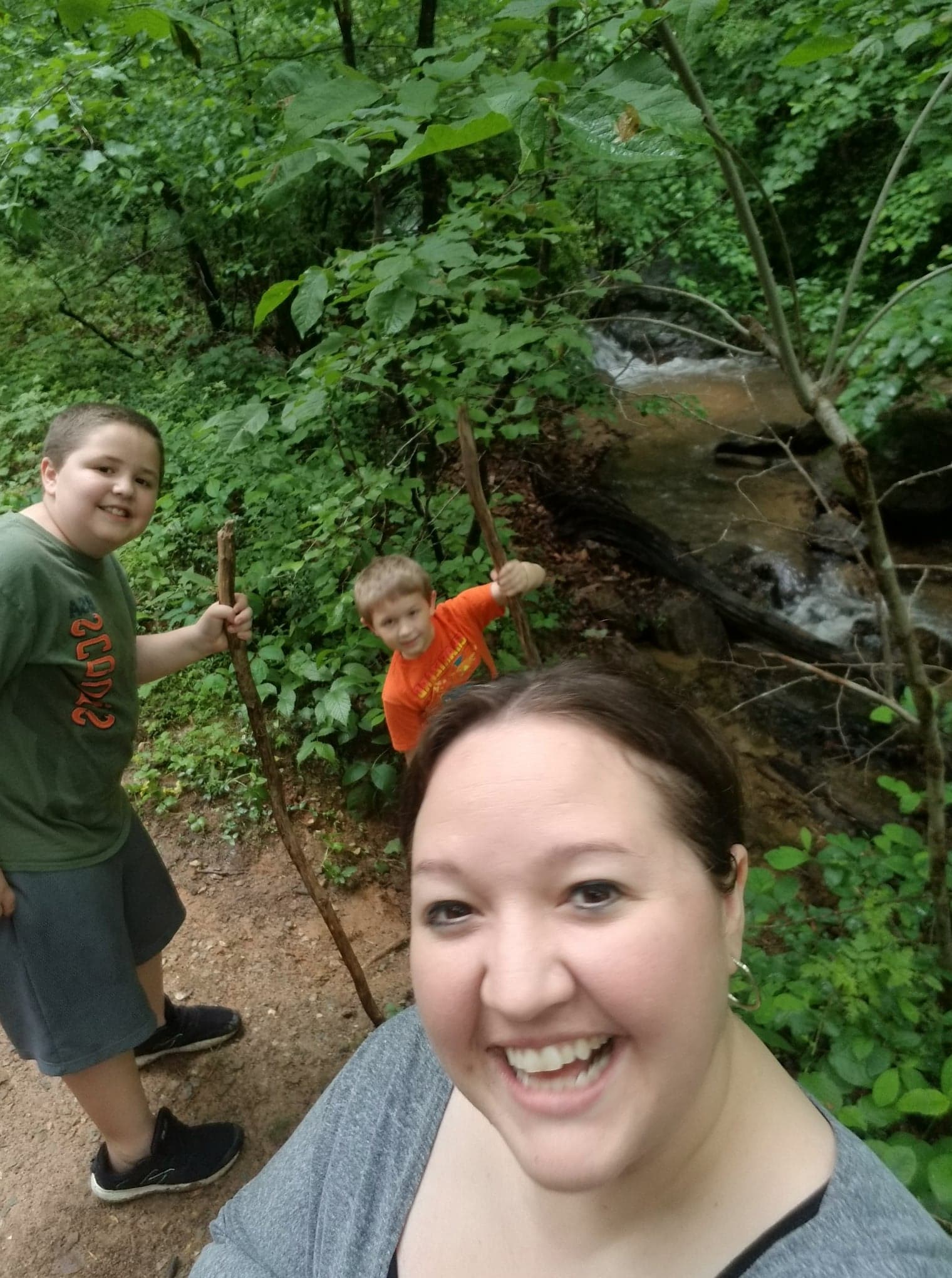 March 7th National Flapjack Day
Yummy in my tummy- warm flapjacks with syrup remind me of traveling with my family and heading to the pancake house the last day of our vacation. It's a tradition we have kept alive since before my husband and I were married. This day is super cool because you could celebrate by making breakfast (if there's time before work or school) OR make dinner together as a FAMILY! We have several recipes for you to work with:
March 8th National Women's Day
We all know some women who work hard at being everything they need to be- from moms, wives, daughters, friends, nieces, coworkers, friends, and more. Today is a great day to tell the other women in your life how much you appreciate them! Read about some of our Boss moms for Macaroni Kid Roanoke here. We also love the local group FemCity. If you are looking for a network of women that are working towards or growing businesses, look no further. Check them out, here. We also want to highlight some local moms clubs, here.
March 10th National Pack Your Lunch Day
A few months ago, I worked on a campaign with Macaroni Kid National and Nabisco to help parents find new options for packing their kids lunches. In doing so, we found some new favorites in our household that make lunch making easier. Check out that article here.
We also want to highlight some super easy recipes and ideas to make for lunch packing:
Sandwich Skewers (for a weekend activity and lunch)
March 12th Plant a Flower Day
Thanks to the honeybees, we get to look at beautiful flowers all around our valley. Have you ever been to the Virginia Western Arboretum? We love to walk through the area and look at the beautiful scenery there. We also love Happy Hollow Gardens past Valhalla Vinyards. So many flowers and plants to see there, too! If you are planning to plant a flower garden or any type of garden this spring, read our article about the benefits of getting your kids involved!
March 14th Children's Craft Day AND Daylight Savings!!!
Did someone say crafts? My kids LOVE to get messy and then show off their amazing creations with their grandparents. :) We are going to give you a plethora of crafts to choose from for Spring Break that is coming up soon:
Birdfeeder out of Recycled Materials
One for the moms: Glittery Tumbler
March 17th Saint Patrick's Day!
Top of the mornin' to ya! Every year at school, we set a leprechaun trap and the leprechaun surprises us by leaving our room a little messy and the students find chocolate coins on their desks! They get SO excited! We wanted to share a DIY Leprechaun trap with you guys, to prepare for this fun day! Even though Downtown Roanoke isn't having their St. Patty's Parade, they may still plan some activities, so stay tuned! Also, we have 17 fun ways to celebrate this fun day, here!
March 19th National Let's Laugh Day
Laughing is good for the soul! Check out these Jokes my kids collected and put together into one joke collection just for fun. These are some of their favorites and jokes that make them laugh the hardest. :) Also, check out some of the funniest books out there, that your kids are sure to laugh over!
March 20th Spring Begins
Spring time! Woop! My family is super excited for warmer weather and sun!
If you are thinking about spring cleaning like we are, we have some cleaning hacks to make your life easier. Happy Spring cleaning!
March 23rd National Chip & Dip Day
We love salsa and chips a little too much in our household. However, we also love all sorts of other recipes to make this day worthy of its name. We put all of our favorite dip recipes into one handy place in honor of today!
March 29th National Mom & Pops Business Owners Day
We really love our article about how to help local businesses survive during this trying time. Even though things seem to be starting to return to a "normal" type of life, many businesses are still hurting. Don't forget to shop local as much as possible. Be sure to check out our business directory when looking for something specific, like a gift for a loved one. We have our directory organized into categories so it makes it super easy to find what you are looking for!
March 30th National Take a Walk in the Park Day
We LOVE Roanoke and the parks that are all over our valley. My kids love every park they have ever been to and ask weekly if we can visit one soon. We have all the links you need to start exploring all that Roanoke has to offer!
March is a wonderful month that ushers in all the Spring time feelings. We hope our MK families found some Family fun this month! Send us some pictures of you trying a recipe or a craft we highlighted in this article! We would love to feature your family on our social media!
Signed up for our Weekly newsletter? We hope so! If not, click here!
Summer Camp is around the corner! Check out our Summer Camp Guide that we are updating as fast as we get information!